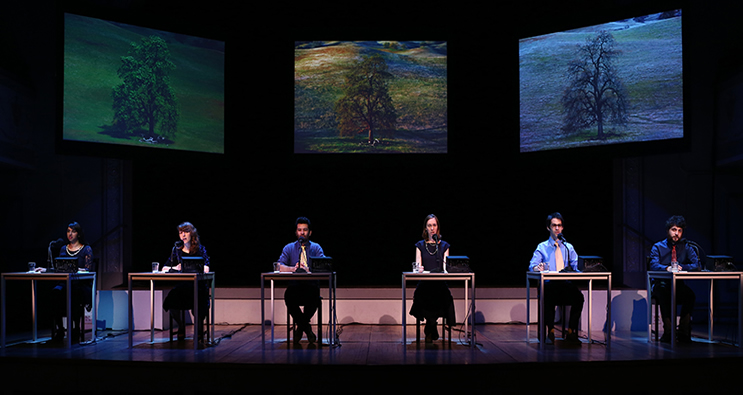 Photo by Paula Court, 2015. Used by permission.

Roulette is remounting Robert Ashley's last operatic masterpiece, Crash. The 4-day run (April 15-18, 2015) will feature the original cast of young, innovative performers who have been working at preserving the composer's legacy. Crash premiered at the Whitney Biennial last April, and the performances were sold out in 3 days. This run will offer New York audiences a new chance to hear Ashley's final opera in a much larger theater setting. More Information
New York Times review, April 16, 2015.
Listen to Gelsey Bell, Paul Pinto, and Dave Ruder on Clocktower Radio discussing their involvement with composer Robert Ashley and Crash, as they prepare to present the piece at Roulette 15-18 May, 2015. With musical excerpts from the piece alongside other Varispeed and Ashley recordings. Clocktower Radio
You can also read Gelsey's, Dave's, and Tom Hamilton's answers to the "Five Questions" posed by the award-winning music blog and digital magazine, "I Care If You Listen." I Care If You Listen