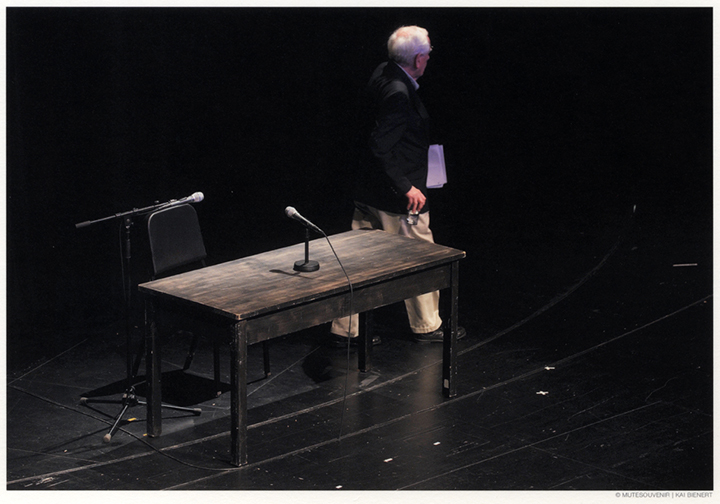 "Bob leaves the stage." Many thanks to Kai Beinert for this photo, taken in March 2012 in Berlin.
Robert Ashley died on March 3, 2014, just two months after he finished his last opera, "Crash," and while it was in rehearsals for premiere at the 2014 Whitney Museum Biennial.
---
COMING UP:
November 1, 2014. Music from the 1960s and 1970s. Concert at Mills College, Oakland, CA. Works from the 1960s and 70s. Performed by Maggi Payne, Chris Brown, John Bischoff, Fred Frith, James Fei, Steed Cowart, Katherine Austin, Wendy Reid, Laetitia Sonami and the Music Improvisation Ensemble.
April 15-18, 2015, Roulette will present the reprise of "Crash", featuring the original cast: Gelsey Bell, Tom Hamilton, Amirtha Kidambi, Brian McCorkle, Paul Pinto, Dave Ruder, and Aliza Simons. It was presented as part of the Whitney Museum 2014 Biennial with very limited seating.