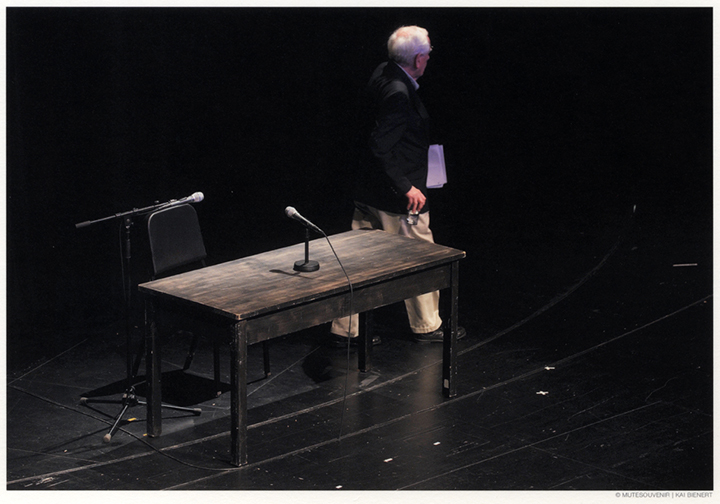 "Bob leaves the stage." Many thanks to Kai Beinert for the photo, taken in March 2012 in Berlin.
Robert Ashley died on March 3, 2014, just three months after he finished his last opera, "Crash," and while it was in rehearsals for premiere at the 2014 Whitney Museum Biennial
---
COMING UP:
September 2, 2014: Gelsey Bell performs, "Love Is A Good Example"
September 11, 2014: Thomas Buckner performs a selection of solo and small group works in a tribute concert at Roulette.
April 15-18, 2015: Roulette presents "Crash", Bob's last opera, featuring Gelsey Bell, Tom Hamilton, Amirtha Kidambi, Brian McCorkle, Paul Pinto, Dave Ruder, and Aliza Simons.